EZ Treat's residential systems are available in a variety of sizes. We have models to meet any of your residential needs. Multiple pods may be used in series to acquire the desired flows.
Commercial systems use the same treatment technology as the residential units and are set adjacent to tanks sized according to flow volume and mass loading strength. EZ Treat has commercial systems installed and operating in RV parks, campgrounds, truck stops, schools, apartment buildings, restaurants, hotels, retail stores, business parks, subdivisions, multiple-family housing units, breweries, wineries and much  more.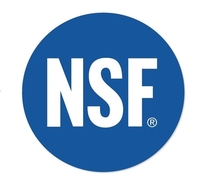 Our technology is NSF 40, 245, 350 tested and certified. It is a proven performer that is reliable and easy to maintain.